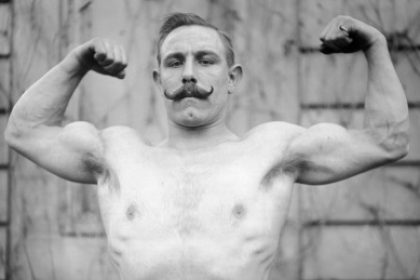 The Michelin Man recently went to therapy and found that he needed to get in touch with his inner tube. This need to get in touch with one's inner self has been true since the dawn of man.
For example, stone-age man did not drive. But the legacy of his hunting, aggressive and risk-taking past – qualities that enabled him to survive and mate, thereby passing on his genes to future generations – are still evident in the way in which he typically drives his car today.
There is a vast amount of literature concerning studies of sex differences in aggression focusing on biological, physiological, evolutionary, developmental, social and cultural factors. There is an overwhelming consensus that human males are more aggressive, and display aggression in different ways, compared with their female counterparts. These same parallel sex differences are found in virtually all other species of animal, with the hamster being one of very few exceptions.
Some other examples of gender differences related to driving are:
Men are less likely to ask for directions and women find it more comfortable to do so.
If a car breaks down, it is more expected of a man to know what to do and more expected of a woman to stand on the side of the road until help arrives.
Men are more likely to criticize other drivers to where the other driver can hear them and women are more likely to criticize other drivers silently out of fear of retaliation.
Women prefer their male counterparts to drive while they ride as passengers.
"Ug, me man."
The differences between the sexes in terms of their risk-proneness while driving can be explained, at least in part, using an evolutionary psychology perspective. This proposes that much of the neural circuitry of the human brain evolved to meet the requirements of societies and cultures very different from our own – that of the hunter gatherer – which existed for over 99% of our evolution as a species. Our 21st century skulls, therefore, still contain essentially 'stone-age' brains, so the brains of men remain different than women in these certain crucial respects.
So a tip for the guys: Hey, Grog! More traffic tickets, more aggressive driving, more traffic accidents, NOT GOOD!
To learn more about defensive driving visit ASenseOfHumorDriving.com